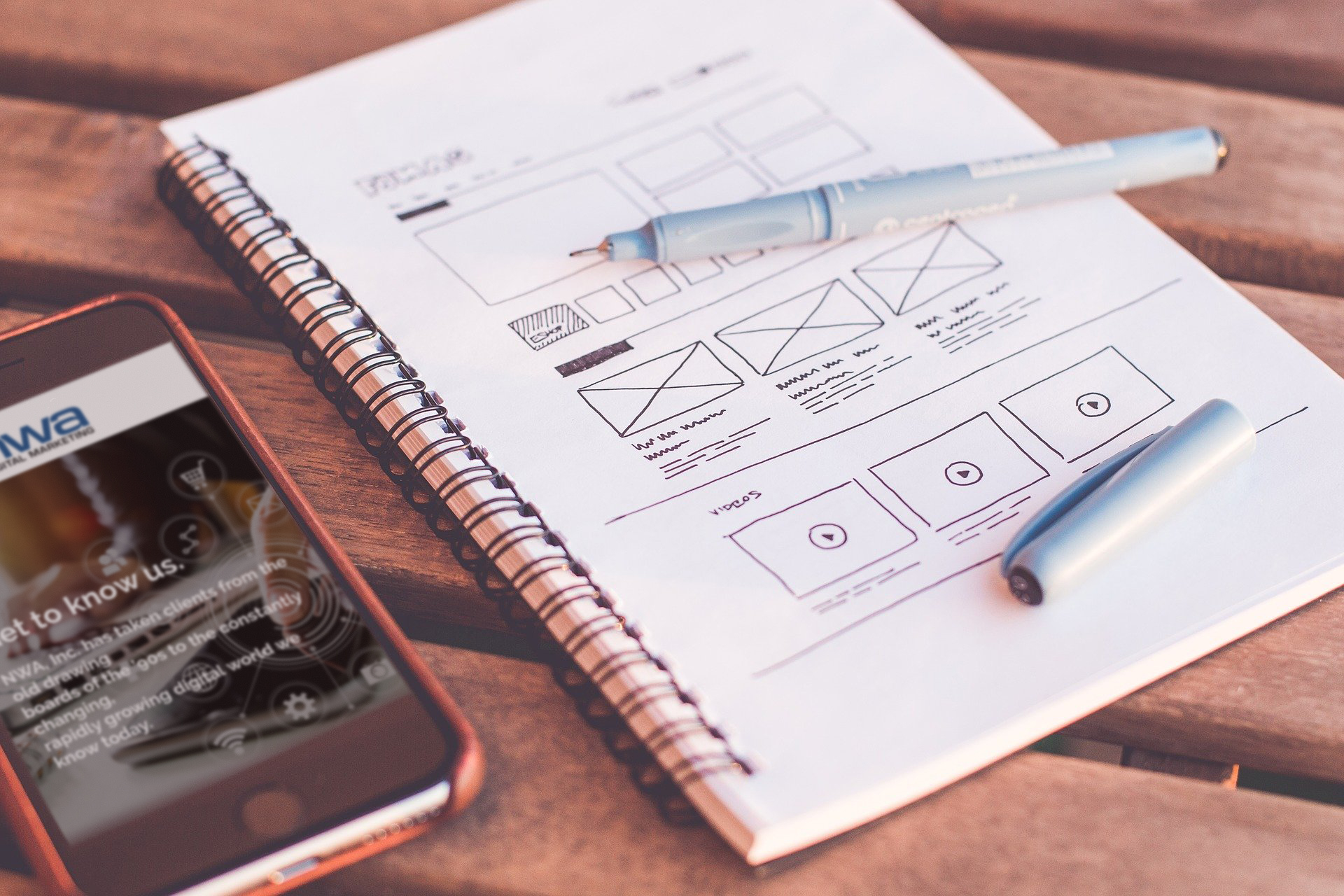 For online buyers, your website is the first thing they see after hearing about your business. How they feel after interacting with your website determines whether they continue exploring your website or turn the other way.
When people think about making a good website, they mostly think about an aesthetically pleasing one. Although creating an attractive website is essential, keeping usability in mind is just as important.
An attractive website can help you attract leads and transform them into paying customers. However, if the design is overly complicated, unorganized, and difficult to navigate, it will turn visitors away instead. 
Providing a seamless experience to all visitors is the key to making your business successful online. Therefore, it is no longer sufficient to create web design for computers alone. From large screen gaming LEDs to compactly designed wearables, we now have computing devices in all shapes and sizes.
Most importantly, as mobile traffic continues to outgrow desktop traffic, making web design responsive becomes more important than ever. In this article, we will explain why making websites mobile-friendly is essential for your business.
7 Reasons to Make Your Website Mobile-Friendly
Web design is the layout and structure of your website. Keeping it mobile-friendly can reap countless benefits for your business. Here are 7 reasons to reasons to make your website mobile-friendly.
Responsive Design Is a Necessity
Responsive design is often the first thing expert designers quote when someone when inquired about best practices in web design. However, for someone who's not a designer, this term might seem alien.
To put it simply, responsive design is a specialized web design that automatically shapes its elements and content to match the screen size of the device where it is being viewed. It prevents images from becoming larger than the screen size, allow visitors to read content easily.
The main purpose of responsive design is to avoid the needless scrolling, zooming, resizing, or panning. Websites that haven't been optimized for different devices are very difficult to navigate. Therefore, making your website responsive is the only way to make your website available for mobile users.
As today's consumers use devices of varying screen sizes to browse the internet, all websites need to be robust enough to support all of them. When you create a responsive website design, you no longer need to create develop a dedicated mobile website for smartphone users. A single responsive website can cater to a wide range of devices.
Google Prefers Mobile
In 2018, Google announced that they would begin to rank search results based on mobile, rather than desktop, sites. This decision was driven by the fact that most users are searching on mobile devices, and so Google wants to ensure that the results they're displaying first are going to be high quality and really meet the needs of the majority of searchers.
If your site is not ranking well on Google, that is a serious concern. Google is the number one search engine, and if you're not showing up on their first page of results, it's likely you're not being seen at all. A study from Moz indicated that 71 percent of users will click through to sites on the first page of search results. So if you're on the second page, you're only getting noticed by about 30 percent of the people who might need your goods or services.
Unfriendly Elements
Some things, like JavaScript and CSS images, do not load well on mobile. You should eliminate those elements from your website and instead replace them with simple images and blocks of text.
You'll also want to think about using responsive design and selecting a font size that's legible without zooming in. Not only are these elements important for user experience, they'll affect how you rank on Google
Similarly, you'll want to be sure that content is not hidden in images or other types of files that Google cannot crawl. When Google decides how to rank sites for certain search terms, they're looking for those keywords on your site. If the keywords are tied up in images rather than simple text, Google isn't able to see that your site has relevant information.
Having a mobile friendly website is critical in terms of serving your audience and getting found on Google. If you haven't thought about your mobile site in a while, or have been meaning to update in for years, now is the time to take action! A few simple changes can make a huge difference in your Google ranking and the experience for your users.
The Majority of Traffic Flows through Mobile
You created your website for prospects and customers to use. And the fact of the matter is that, today, most searches are originating on mobile devices, not desktop computers. According to a recent report from Brightedge, nearly 60 percent of all website traffic is coming from mobile.
If your site isn't mobile friendly, the majority of people coming across your website might be experiencing slow load times, a jumbled layout, or missing information. None of these issues make for a great first impression, so you need to clean up your mobile site so that users are instead finding information about your business quickly and easily.
Mobile Shopping is Taking Over
The mobile-friendliness issue becomes even more imperative when we step into the online shopping arena. Online shoppers have quickly started to favor using their mobile devices when browsing and buying products online.
IBM reported that that mobile traffic exceeded PC internet traffic for the first time: 52.1 percent to 47.9 percent. [Black Friday, 2014]
You want to make it as easy as possible for people to spend money and complete the sale. Their mobile shopping experience is of utmost importance here. Online shops already have enough issues with conversion rates for their desktop visitors. Show them their conversion rates for mobile visitors on their non-mobile-friendly website and they'll keel over.
You're Throwing Money Away
I'm sure you've stumbled upon a website that isn't mobile-friendly before. You're on the go, checking out a new restaurant's menu before stopping in. You have to pinch & zoom on each section of the website to read anything or even navigate the website. God forbid your fingers are any larger than a small child's or you'll end up tapping on the wrong link.
Believe it not, many smartphone users won't even put in the effort to browse a website that isn't formatted for mobile. And why should they? Odds are they can hop right back to the search results and go to one of your competitors who does have a site that's easy to navigate.
Mobile-First Is the Order of the Day
A responsive website literally just resizes the desktop version of your website to be sized for mobile. They usually don't look that great because everything gets shrunken so much. You can usually tell a responsive site because you'll likely have to zoom in to see the text.
A mobile-first website is designed to be consumed on mobile first, and then on a desktop. These are the best-looking and functioning ones.